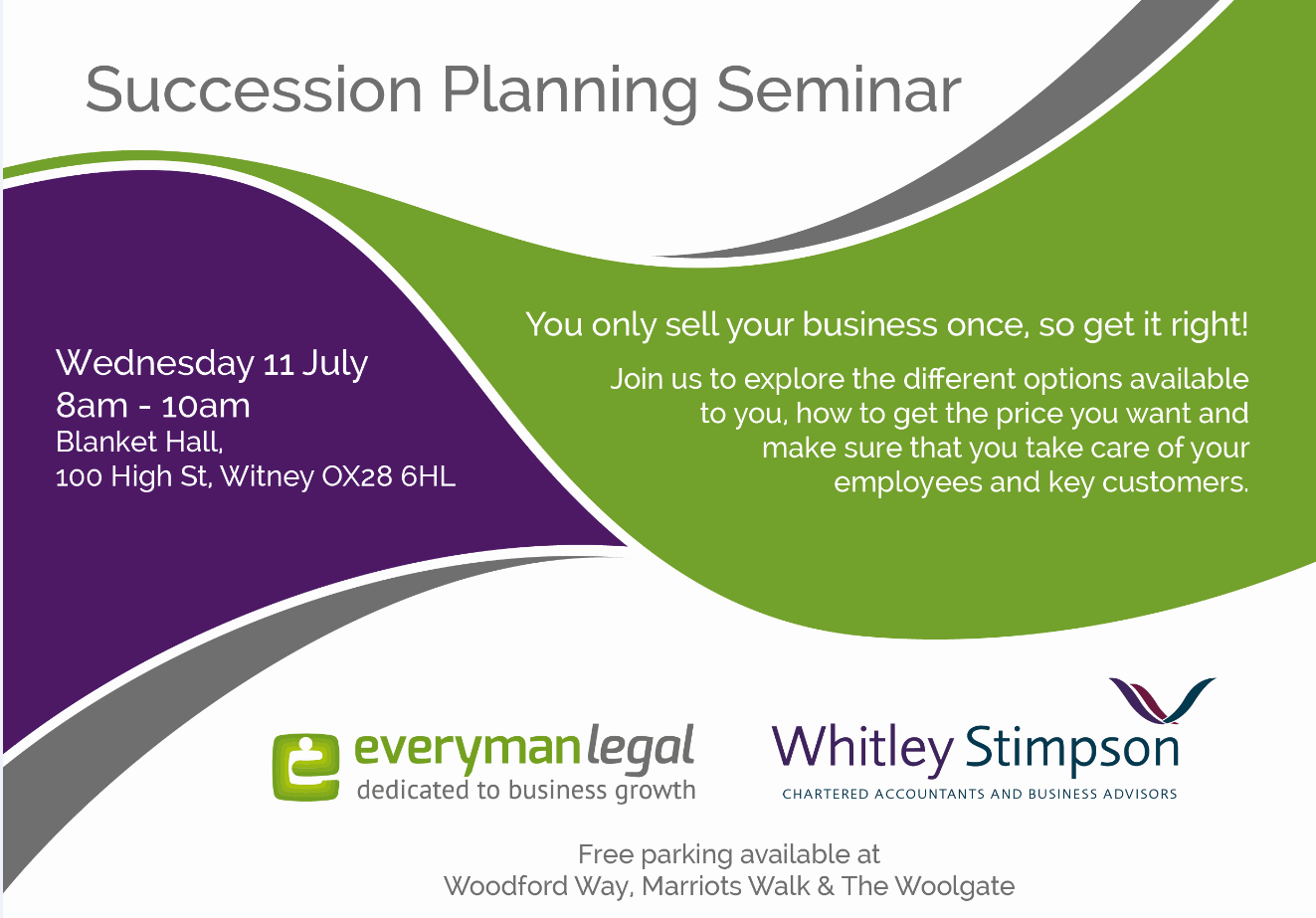 You will only sell your business once so you need to get it right. Whether you are considering handing your business on to family members, identifying a management team to take over, or a straight trade sale, a strategy to maximise the assets of your business on its sale requires patient, advance planning.
Join Everyman Legal and Whitley Stimpson on 11 July 2018 for this insightful seminar to forward-thinking business owners and managers wishing to gain an insight into the issues and challenges that may arise when considering these options and ensure your personal aspirations are met.
Bookings must be made in advance so click here to reserve your place now!
Sign up to our newsletter to stay up to date with all of our news, blogs and events