And the WOBA 2019 winners are …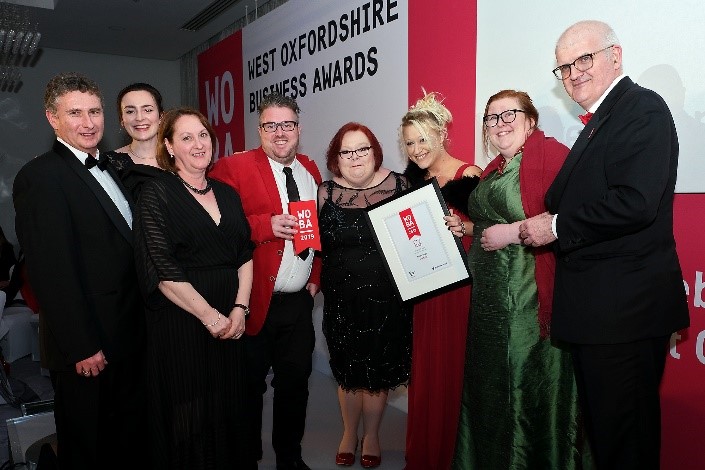 Everyman Legal were delighted to attend a very glamorous evening at Heythrop Park Resort, to see the WOBA 2019 winners announced … and to present the WOBA 2019 award for the Charity of the Year! We were very proud sponsors of this award and were delighted to announce the winner, Guideposts Trust. Congratulation to the Guideposts team – the award was so very deserved!
Other winners included MyStore Self Storage, CQR Consulting, and the Business of the Year winner was Oxford Products. For the full list of finalists and winners see the WOBA website.
It was a pleasure to celebrate the very best of West Oxfordshire businesses, and to work as a member of the organising committee this year. Congratulations once again to all finalists and winners!
Pass the reins, not the pain! Succession Planning for your business …
Business owners all have something in common: accepting that you cannot run your businesses forever. What do you want for yourself and your business? Have you considered all of the options? Will your business be ready for you to leave when the time comes? 
Our succession planning workshops offer an informative and practical event for business owners who are looking to leave their business at some point within the next few years. We'll cover a whole host of topics including your options for exit, the tax implications and practical tips for achieving your goals.
Join us for the next in our rolling series of workshops…
Date: 21 May 2019
Time: 8am – 10am (refreshments and croissants provided)
Venue: Everyman Legal Limited, 1G Network Point, Range Road, Witney, Oxon OX29 0YN
Don't forget to book your place by sending an email to nicola.blackford@everymanlegal.com or telephone our office on 01993 893 620. 
Sign up to our newsletter to stay up to date with all of our news, blogs and events
Sign up to our newsletter to stay up to date with all of our news, blogs and events
Sign up to our newsletter to stay up to date with all of our news, blogs and events