Pass the reins, not the pain! Succession Planning for your business …
Business owners all have something in common: accepting that you cannot run your businesses forever. What do you want for yourself and your business? Have you considered all of the options? Will your business be ready for you to leave when the time comes? 
Our succession planning workshops offer an informative and practical event for business owners who are looking to leave their business at some point within the next few years. We'll cover a whole host of topics including your options for exit, the tax implications and practical tips for achieving your goals.
Join us for the next in our rolling series of workshops …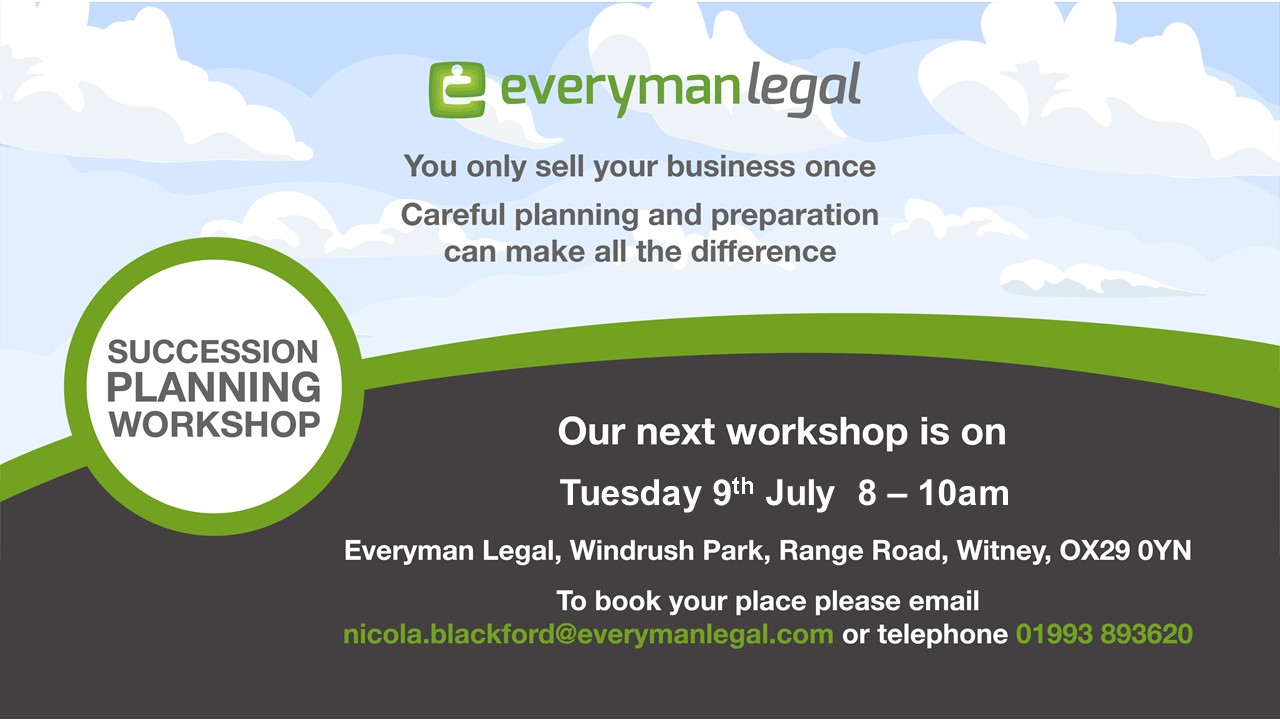 Witney Business Breakfast – networking with a difference!

On the 3rd Thursday of every month, the Everyman Legal team gets up extra early to head to Café Rouge in Witney to set up for Witney Business Breakfast. If you haven't been before, WBB is a monthly networking breakfast in Witney, which has grown to expect 30 – 40 people each month. We invite the best speakers from the local area to educate/inform us on all kinds of topics relating to business and we aim to provide an informative yet fun and friendly atmosphere for our delegates.
Our meetings start at 7:15am. Coffee, tea and orange juice is always ready and waiting.  It costs £12.00 payable when you arrive but please remember to book first!
You can see future meeting dates and speakers here, and sign up to our newsletter for event reminders here.
Mentoring – "a brain to pick, an ear to listen, and a push in the right direction" …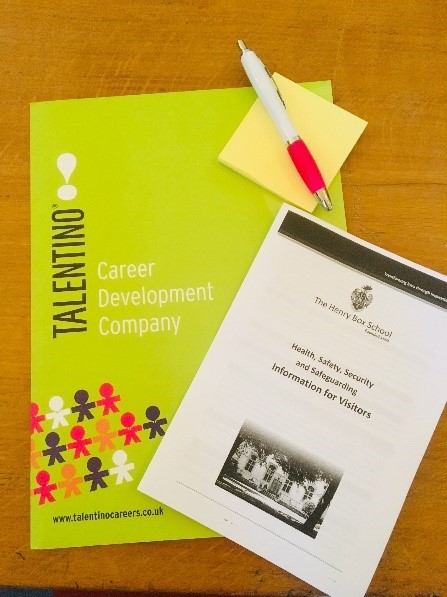 Since September 2018, we have been working closely with Henry Box school in Witney, in our capacity as Enterprise Advisers. This year saw a new Mentoring Programme for year 12 students being implemented, and the feedback received from both mentors and mentees has been really positive.
The year 12 mentoring programme allowed students to work with a local employer/professional in order to tackle a goal e.g. something relating to employability or careers. With so many big (and sometimes expensive) choices asked of students it's so important that they have as much access to support and information as possible, and as soon as possible. Thanks so much to our wonderful mentors!
If you'd be interesting in helping us support Henry Box with future mentoring programmes, or any other initiatives within the school, please do let us know.
For further information please do not hesitate to contact an Everyman Legal Solicitor on 01993 893620 or email everyman@everymanlegal.com
Sign up to our newsletter to stay up to date with all of our news, blogs and events