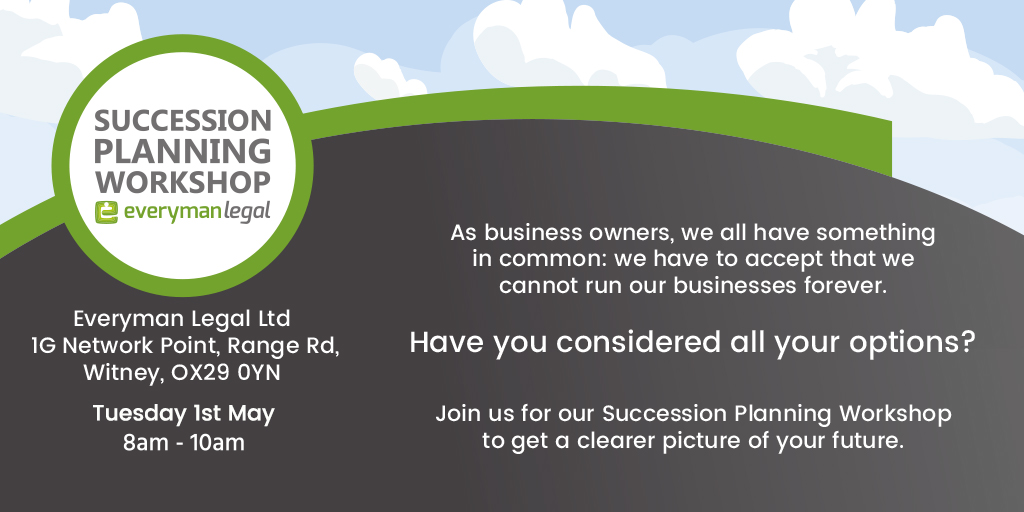 As business owners we all have something in common: we have to accept that we cannot run our businesses forever. What do you want for yourself and your business? Have you considered all of the options? Will your business be ready for you to leave when the time comes? 
Our succession planning workshops offer an informative and practical event for business owners who are looking to leave their business at some point within the next few years. We'll cover a whole host of topics including your options for exit, the tax implications and practical tips for achieving your goals.
Join us for the next in our rolling series of workshops …
Date: 1 May 2018
Time: 8am – 10am (refreshments and croissants provided)
Venue: Everyman Legal Limited, 1G Network Point, Range Road, Witney, Oxon OX29 0YN
Don't forget to book your place by sending an email to nicola.blackford@everymanlegal.com or telephoning our office on 01993 893 620.